VIRUS UPDATE: We are open 5 days per week, limiting enrollment to four people per day, and maintaining social distance at all times.
Sorry, we no longer pick up students at skytrain.
All classes start at 10am.
Check the calendar for availability.
Closed Mondays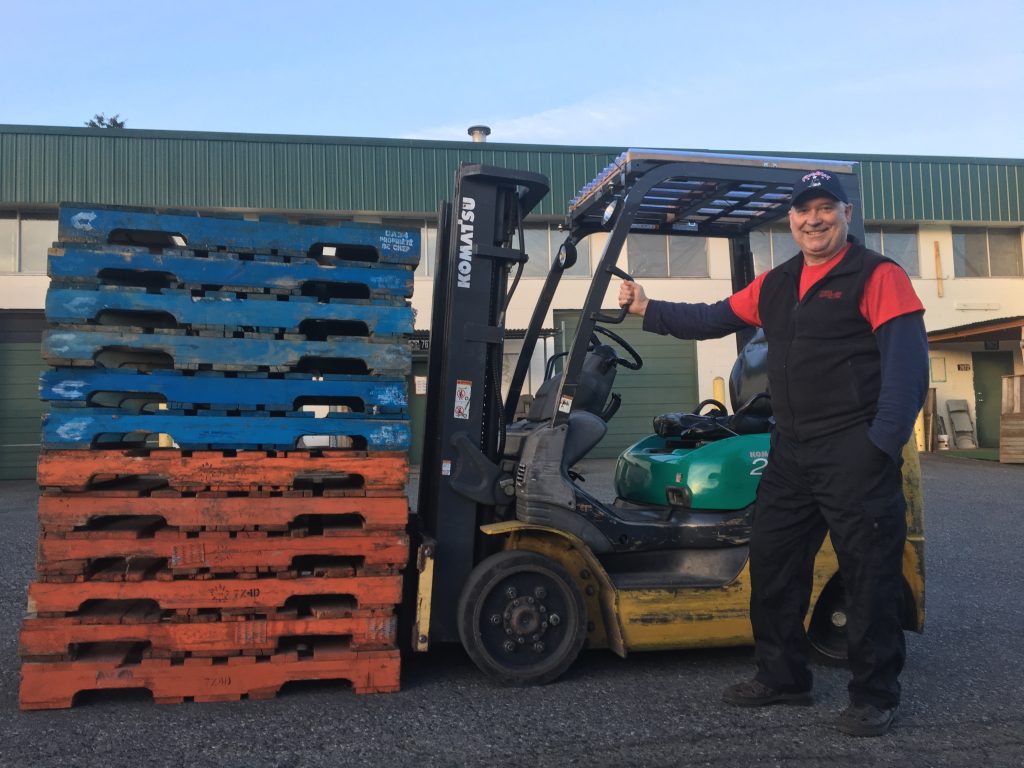 Forklift Training; Vancouver, Burnaby and lower mainland
Welcome to FiveStar forklift training, where we make learning about forklift operation fun and exciting.
If you're looking for employment, you have come to right place. We have scores of client companies, who are looking for new forklift operators so we can help you find a suitable employer in your area.
On the other hand, if you're an employer seeking forklift training and certification for your staff, then we will be happy to arrange a time where we can get together and have your staff certified efficiently, safely and properly.
Our class sizes are small and our specialty is practical forklift training. We have four counterbalance forklifts, a narrow aisle reach, a scissor lift, and a powered pallet jack.
FiveStar Training is among the most recognized and accepted forklift training facilities in Canada.
We kinda like to take Sundays off but we're open every other day, well almost!
Just choose the day of your choice and we will confirm by email.
In-house training at FiveStar is generally kept to a maximum 4:1 instructor/pupil ratio. In fact, sometimes our instructors outnumber students!
Yes, we can come to your site and conduct training using your machine and techniques appropriate to your job site. All at your location!
The Ives workbook and test is recognized around the world as the leading tool in understanding forklift operational theory.
Graduates of the 2 and 6 Day Programs can register in our Job Board, where employers often search for trained and certified operators.
Register Now - Save a Seat
Choose your course and most preferred date. We will confirm via email and you can pay upon completion of the course.